Odoo WMS
The software to manage your warehouses in the cloud, which adapts to be as simple or as complex as you need.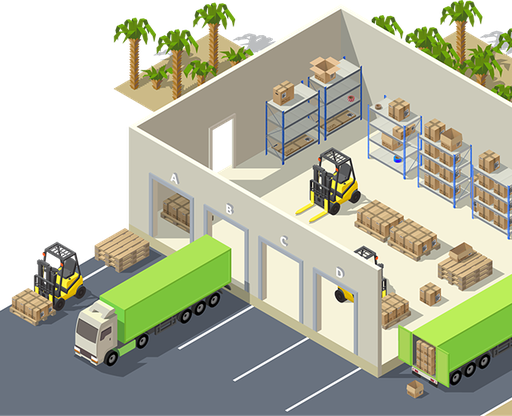 Advanced features Out of the box

Add intelligent automations and advanced routes to streamline your processes

Drop-shipping & cross-docking
Automate supplier-to-customer orders, whether or not they pass through your warehouse
Routes & Packing
Design your own advanced routes with multistage, QA, pack and unpack

Warehouses & Locations
Empower your organization with multiple warehouses and locations for your stock and your inbound and outbound strategies
Full Traceability for all your products
Track all your stock movements through each control point: from purchase or manufacturing, to customer and possible repairs. Upward and downward traceability with the double entry system at each point in your supply chain.