Odoo: Open Source ERP & CRM
Odoo is the leader in ERP Open Source: The business management software used by +4,000,000 companies, offering the most business functionality out-of-the-box (14,000 apps or modules), as well as the ability to fully adapt to your company due to it's open source nature.
Odoo can be used from any device with a web browser, and allows your company to perform every task from the same place. Enhance growth reducing costs, automate and simplify your business processes, and connect with your customers, employees and suppliers in a simple and efficient way through the internet.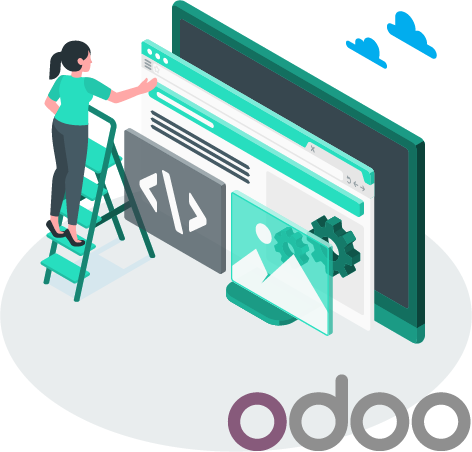 Odoo Apps and Modules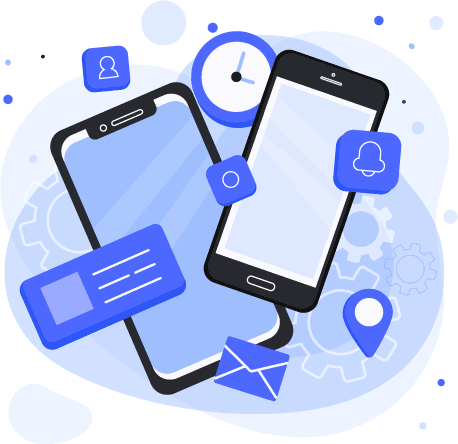 Odoo has more than 14,000 business applications ready to be activated in the system, which makes it the ERP system that best suits your company out of the box.

With this huge arsenal of applications, it's easy to find an app that solves every need of your company. It's modular structure and open nature of its code makes extending functionality and optimizing each business process simple and adaptable to innovative ways of work.
Odoo is Open Source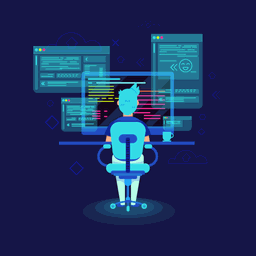 Odoo code is open: this means freedom to modify the system easily and without limitations. Any programmer can develop new installable modules in Odoo, that change the operation and appearance of the system. Perform any additional tasks you can think of, simplify your processes, automate basic and repetitive tasks, or create innovative ways to generate business with your customers and suppliers.

You can find Odoo source code in Github.
Odoo Cost and Pricing
Like most opensource solutions, Odoo has the base version developed by the community, with all the functionality and no cost of licenses, and a paid version with some additional modules.
The Community version is free, its cost being the hosting, plus the time or money you want to invest in the parameterization, customization and development of the ERP to adjust the operation to your company.
The paid version has an annual cost of around 120€ for each employee, plus 100€ for each module: A company with 30 employees and the basic modules to sell on the internet (sales, CRM, web, inventory, etc.) pays about € 4,800 per year with license. You can also add the 50h telephone parameterization package for 2.550€. If you need to develop or install third-party modules, you cannot take advantage of the included hosting and you must hire your own hosting.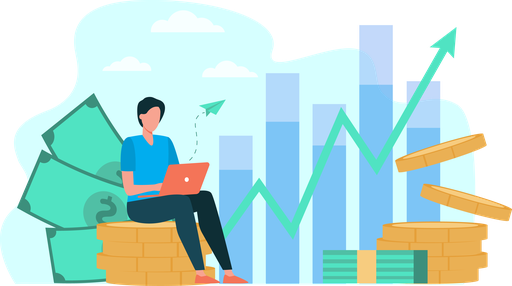 Why Choose Odoo
Odoo's philosophy is to allow your company to unify business applications into one, as it has been shown that having dozens of disconnected applications such as CRM, mass mailing, your website or online store, accounting, manufacturing, etc ... kill productivity , the control and the organization that you intend to have with them in the first place.
167 / 5000 Resultados de traducción Odoo covers all business needs through 3 main pillars, all of them available from the web and protected with the best security practices:
Business Management Portal
It serves all internal management purposes from one place, such as Accounting, CRM, Manufacturing, Inventory, Payroll ... and a long list of 14,000 ready-to-use applications.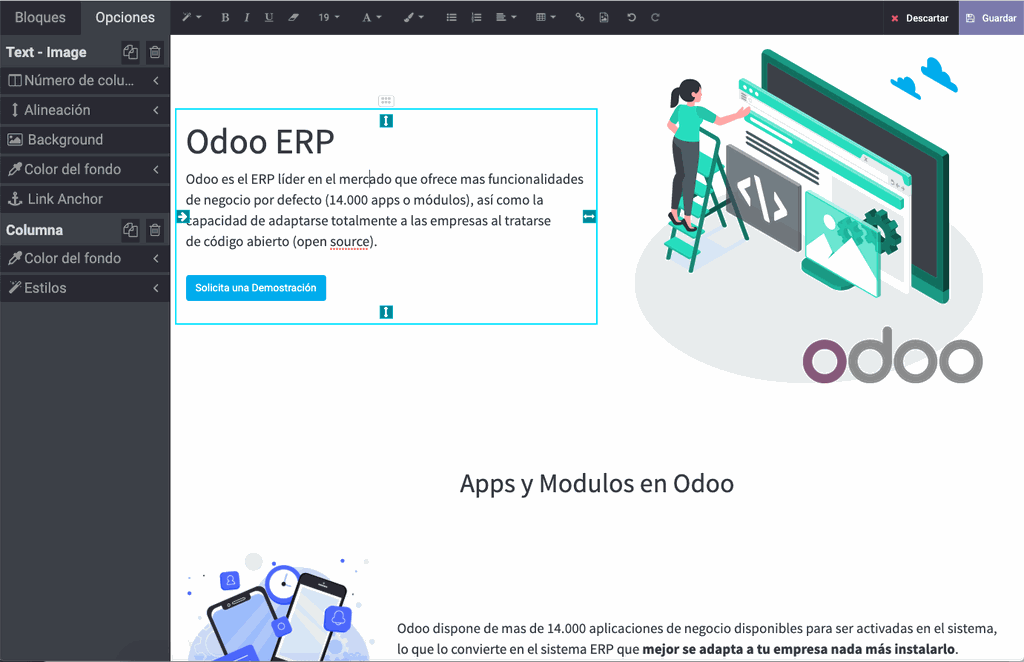 Customer Frontend
It serves all purposes in your customer relationships:
Corporate website, Online store, Blog, Customer portal, Contact forms, Document signing...
In charge of carrying out all the rules that govern your business quickly and automatically, such as collecting recurring payments, notifying the right people of important things, robotic processes...
In addition to the organizational and productivity advantages, it is tremendously powerful when the system that publishes your website or your online store is the same that manages and knows the rest of your business processes.

When your customers visit your website, the system (and your sales team) knows who you are, what interests you, how much you buy, when was the last interaction ... Very valuable information to make the visit extremely relevant to the customer , as good salespeople do, and offer an experience that generates more lasting relationships, loyalty and the best opportunities and sales.
Implementation & Development Services

What do we do
Our Services
Implementation and configuration

Our unique implementation process results in the fastest, most stable and painless deployment for your employees.
Odoo Apps Development
We create and adapt modules to fully optimize your key business processes using Odoo.
Data import
We clean, transform and import your data in Odoo. Periodically & fast if your data sources change over time.
Training and Support

We train and help your entire team to promote culture change, and achieve maximum productivity using Odoo.
How do we work
Our methodology
Project Management
Our objective-focused process to manage the development of your projects is based on the PMBOK standards, to ensure compliance with your deadlines, budget, quality and satisfaction.
Development
We follow the best development practices (Scrum / Agile) to guarantee stability and optimize the early delivery of value to your company regardless of the size, scalability or complexity of your needs.