¿What is CRM?
The meaning of Customer Relationship Management is the union of strategies, methodologies and software involved in building lasting relationships with your customers throughout their entire sales process.
The main reason to invest in a CRM is that it costs 7 times more to sell to a new customer than to one who already knows us and is satisfied. A CRM serves to take advantage of all the information of each client in an organized and relational way, and thus improve the customer experience, systematize their sales process and simplify the information to detect problems, opportunities and predictions based on data.
Benefits: The purpose of CRM
The main advantages when implementing CRM software in your company are the result of the organization and automation it provides, improving through its features:
Customer experience and trust - Personalize communications and provide relevant customer information.

Recurring purchase and loyalty through marketing automation.

Soften incidents and problems.

Response times: immediacy plays a key role today, the fastest responding to customer needs achieves most of the sales and maintains a larger base of loyal customers.
When interacting with a customer, your employees have all the interests, incidents, purchases and previous conversations to sell and satisfy the customer in the best possible and personalized way.
Employees and customers enjoy an omnichannel experience: phone, customer portal, email, chat, forms or mobile apps communicate directly with your CRM. So your employees can offer the same level of service through each communication medium, from a single interface.
The organization that provides a CRM enables your sales team to effortlessly span more operations, and move them up the sales funnel without forgetting any of them.
It greatly facilitates teamwork through its departments thanks to internal communication tools, as well as sales with multiple interlocutors. Quotations, meetings and tasks are associated to each lead, making the sales process much more agile thanks to the built-in notifications and reminders.
Managers have all the necessary information to:
Detect problems and opportunities to improve your sales process.
Get instant and accurate forecasts based on historical data.
Measure the results of your advertising efforts and strategies.
Smart Automation

Take advantage of the information that your company generates to feed your customers with cross-selling of related products, coupons, news ... being more relevant and personal to maintain interest in your company and recurring sales.
Processes automation is standard, and it is possible to robotize more actions based on the data you own.
Types of CRM
Historically, CRMs have been classified into 3 types: operational, analytical, or collaborative. Each of these varieties respond to business process management, extract value from data, and foster collaboration between employees and departments, respectively.
Currently, the most popular CRMs meet all these characteristics, making the main differences between the different CRM programs to be:
The level of integration with the rest of business applications and processes.
Coverage of your pre-sale, sale and post-sale processes.
Customizing options.
Ease of use.
The monthly price of licenses, as well as it's integration with other business functions.
Comparison of CRM Software
Below you will find an analysis of which are the most popular and used CRM programs. The main problem with traditional CRMs is that they do not share information with the rest of the management applications (Billing, Online Store, Inventory, Manufacturing ...). This obstacle becomes more and more accentuated as your business grows and becomes digitized, as you lose much of the organization and efficiency that you were trying to achieve in the first place.
The future of CRM aims to solve this great problem, and it is expected that year after year they will introduce functionalities typical of  ERP Software. Here, the ERP industry has the upper hand. They are already integrating CRM features, like the first one on our comparison list:

The open source CRM par excellence. It belongs to Odoo ERP, the largest business application suite nowadays. Being Open Source, it has the largest community of companies and developers, who continuously provide new improvements and specific functionalities in all areas. Its price is the lowest by far, since it has no cost of licenses. In our opinion, Odoo CRM is the most recommended in most cases.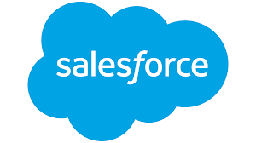 Salesforce is the most popular CRM. Created in 1999, it was the CRM that generalized the use of this tool by taking a great leap in functionality and ease of use. Its coverage in the sales area is very good, but it is necessary to integrate it with the rest of business applications such as Ecommerce or the ERP to remain efficient. Its price is the highest, so  it is recommended for companies with a large budget, who do not need other business applications.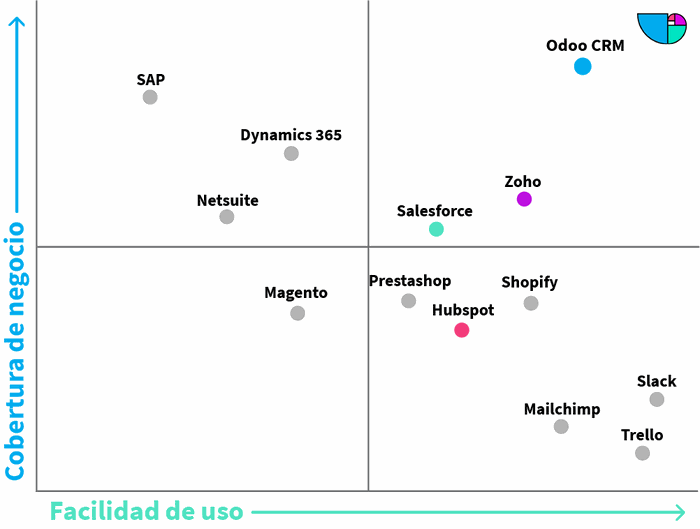 Zoho was born as an Open source alternative to Saleforce. Once it achieved a relevant market share, it switched to a closed cloud model. It is tremendously similar in its operation and characteristics, its differential point being the slightly lower price.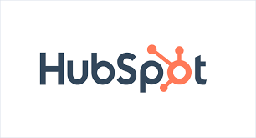 Hubspot is known for its marketing tools focused on the digital world. It launched its CRM just 3 years ago, and it has been widely accepted by small businesses due to its simplicity and low price. Another very similar alternative in this regard is Pipedrive.
5 Signs you need a CRM
As soon as your company begins to be profitable and your number of employees grow, the beneficial effects of a CRM multiply: growth takes hold, and it is easier to cover the sales peaks. In established companies, it is impossible to compete without CRM software that meets the specific needs of your sales team.
These are the main reasons that have led our clients to change or start their CRM software with us:
We are not clear about the best path to growth. A CRM allows you to explore the biggest opportunities or problems in your sales department, to make better decisions backed by facts and data.

Customer retention is low. Customers are often dissatisfied with mistrust. A CRM helps you to successfully resolve incidents, respond quickly to your interactions, take advantage of the data to be more personal and feed the recurring purchase while remaining relevant.

We do not have a centralized source of information. A fundamental pillar of "Customer Relationship Management" is that all the information is available in 1 click. Avoiding that your employees have to consult email and several different applications to interact with customers properly.

The profitability of my salesman or advertising campaigns is low. A sign that the competition is orders of magnitude more efficient and productive taking advantage of technological tools such as CRM, ERP and Ecommerce to extract value from your employees and investments.

We are overwhelmed and we work more than desired. With a CRM, the processes are systematic and automated, freeing up all the repetitive workload and drawing attention to pending tasks.
Do you feel identified with the previous problems?

The solution to all of them is an effective CRM strategy. Write us and we will analyze your case without obligation: